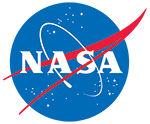 SMAPVEX16 Iowa Manual ThetaProbe Soil Moisture, Version 1 (SV16I_TPSM)
This is the most recent version of these data.
Version Summary

First public data release.
Overview
These data consist of calibrated soil moisture sensor measurements recorded by manual sampling teams at the field sites of SMAPVEX16-Iowa during two intensive observation periods in June and August of 2016. The sites were located throughout an experiment domain of about 30 km by 40 km approximately 30 km north of Ames, Iowa.
Parameter(s):
SOIL MOISTURE/WATER CONTENT
Platform(s):
FIELD SURVEYS, GROUND-BASED OBSERVATIONS
Sensor(s):
SOIL MOISTURE PROBE
Temporal Coverage:
31 May 2016 to 5 August 2016
Temporal Resolution:
1 day
Spatial Resolution:
Not applicable
Not applicable
Data Access & Tools
Documentation
Help Articles
How To
Many NSIDC data set web pages provide the ability to search and filter data with spatial and temporal contstraints using a map-based interface. This article outlines how to order NSIDC DAAC data using advanced searching and filtering. 
  Data from the NASA National Snow and Ice Data Center Distributed Active Archive Center (NSIDC DAAC) can be accessed directly from our HTTPS file system or through our Application Programming Interface (API).