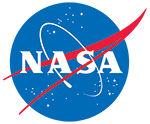 SMAPVEX12 Soil Texture Map, Version 1 (SV12STM)
This is the most recent version of these data.
Overview
This data set consists of soil texture classification data derived from field surveys as part of the Soil Moisture Active Passive Validation Experiment 2012 (SMAPVEX12). The soil texture classification map provides information about vegetation present in the study area.
Data Contributor(s):
McNairn, H., J. Powers, and G. Wiseman.
Platform(s):
FIELD SURVEYS
Temporal Coverage:
7 June 2012 to 19 July 2012
Temporal Resolution:
Varies
Data Access & Tools
Documentation
User Guide
Validation Campaign Documents
Help Articles
How To
Many NSIDC data set web pages provide the ability to search and filter data with spatial and temporal contstraints using a map-based interface. This article outlines how to order NSIDC DAAC data using advanced searching and filtering. 
  Data from the NASA National Snow and Ice Data Center Distributed Active Archive Center (NSIDC DAAC) can be accessed directly from our HTTPS file system or through our Application Programming Interface (API).