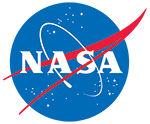 SMAP L1C Radar Half-Orbit High-Resolution σo Data on 1 km Swath Grid, Version 1 (SPL1CS0)
Overview
This Level-1C (L1C) product provides time-ordered, parsed telemetry data retrieved by the Soil Moisture Active Passive (SMAP) radar during 6:00 a.m. descending and 6:00 p.m. ascending half-orbit passes. The major contents of the product are normalized radar cross section (sigma nought) measurements multilooked into 1 km square instrument swath-based grid cells where the center line of the grid corresponds to the path of the spacecraft nadir on the Earth's surface.
Platform(s):
SMAP Observatory
Sensor(s):
SMAP L-Band Radar
Temporal Coverage:
13 April 2015 to 7 July 2015
Temporal Resolution:
49 minute
Spatial Resolution:
1 km to 3 km
1 km to 3 km
NSIDC does not archive or provide citation guidance for these data.