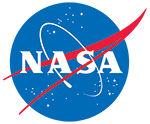 SMAP L1B Radar Half-Orbit Time-Ordered Low-Resolution σo Data, Version 1 (SPL1BS0)
Overview
This Level-1B (L1B) product provides time-ordered, parsed telemetry data retrieved by the Soil Moisture Active Passive (SMAP) radar during 6:00 a.m. descending and 6:00 p.m. ascending half-orbit passes. The major contents of the product are normalized radar cross section (sigma nought) measurements that represent discrete backscatter footprints on the Earth's surface, as well as representative backscatter measurements for a set of slices within each footprint.
Platform(s):
SMAP Observatory
Sensor(s):
SMAP L-Band Radar
Temporal Coverage:
13 April 2015 to 7 July 2015
Temporal Resolution:
49 minute
Spatial Resolution:
1 km to 3 km
1 km to 3 km
NSIDC does not archive or provide citation guidance for these data.