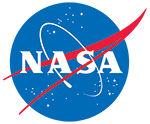 SnowEx Meteorological Station Measurements from Grand Mesa, CO Raw, Version 1 (SNEX_Met_Raw)
This is the most recent version of these data.
Version Summary
Overview
This dataset contains raw meteorological data collected as part of the ongoing the NASA SnowEx mission, from five meteorological stations installed between 2016-2017 in Grand Mesa, Colorado, to provide supporting data for SnowEx field campaigns and forcing data for modeling
Parameter(s):
ATMOSPHERIC PRESSURE
ATMOSPHERIC TEMPERATURE
LONGWAVE RADIATION
RELATIVE HUMIDITY
SENSOR CHARACTERISTICS
SHORTWAVE RADIATION
SNOW DEPTH
SOIL MOISTURE/WATER CONTENT
SOIL TEMPERATURE
WIND DIRECTION
WIND SPEED
Platform(s):
GROUND-BASED OBSERVATIONS
Sensor(s):
CNR4, Campbell Scientific CS106, HC2S3, HydraProbe, RM Young 05103 Wind Monitor, SR50A
Temporal Coverage:
9 October 2016 to 30 August 2022
Temporal Resolution:
1 hour, 1 hour
Spatial Reference System(s):
Yellow areas on the map below indicate the spatial coverage for this data set.
Data Access & Tools
Documentation
Help Articles
How To
All data from the NASA National Snow and Ice Data Center Distributed Active Archive Center (NSIDC DAAC) can be accessed directly from our HTTPS file system, using wget or curl. Basic command line instructions are provided in the article below.