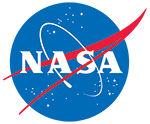 SnowEx20 Boise State University Terrestrial Laser Scanner (TLS) Point Cloud, Version 1 (SNEX20_TLS_PC_BSU)
Data set:
SNEX20_TLS_PC_BSU
This is the most recent version of these data.
Version Summary
Overview
This data set contains terrestrial laser scanner (TLS) point cloud data collected as part of the 2020 SnowEx campaign in Grand Mesa, Colorado. Data were collected under both snow-off (September 2019) and snow-on (February 2020) conditions, at both open and forested locations. Multiple scans were conducted at each site and registered together using common targets. Each point contains X, Y, and Z coordinates (Easting, Northing, and Elevation), as well as intensity (i). These TLS data can be used to determine snow depth and explore the interactions between snow and vegetation.
Platform(s):
GROUND-BASED OBSERVATIONS
Data Format(s):
PDF, LAZ, CSV
Temporal Coverage:
23 September 2019 to 2 February 2020
Temporal Resolution:
Varies
Spatial Reference System(s):
NAD83 / UTM zone 13N
EPSG:26913
Yellow areas on the map below indicate the spatial coverage for this data set.
Data Access & Tools
Documentation
Help Articles
How To
Many NSIDC DAAC data sets can be accessed using the NSIDC DAAC's Data Access Tool. This tool provides the ability to search and filter data with spatial and temporal constraints using a map-based interface. Users have the option to