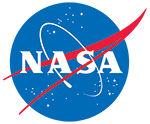 SnowEx20 Senator Beck Basin Transect Ground Surface Temperature, Version 1 (SNEX20_SB_GST)
This is the most recent version of these data.
Version Summary
Overview
This data set contains hourly ground surface temperature measurements collected between 20 October 2019 and 18 July 2020. Data were collected at 7 points along two plant monitoring transects in the Upper Basin of the Senator Beck Study Basin. Temperatures were measured using iButton temperature sensors.
Platform(s):
GROUND-BASED OBSERVATIONS
Sensor(s):
TEMPERATURE SENSORS
Temporal Coverage:
20 October 2019 to 18 July 2020
Temporal Resolution:
1 hour
Spatial Reference System(s):
Yellow areas on the map below indicate the spatial coverage for this data set.
Data Access & Tools
Documentation
Help Articles
How To
Many NSIDC DAAC data sets can be accessed using the NSIDC DAAC's Data Access Tool. This tool provides the ability to search and filter data with spatial and temporal constraints using a map-based interface. Users have the option to