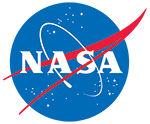 SnowEx20-21 QSI Lidar DEM 0.5m UTM Grid, Version 1 (SNEX20_QSI_DEM)
This is the most recent version of these data.
Version Summary
Overview
This data set is part of the SnowEx 2021 campaign and provides bare Earth digital elevation models (DEM) acquired by a scanning lidar system at a 0.5 m spatial resolution, and derived from point cloud digital terrain models. DEMs are available for September 2021 and from multiple areas in Colorado, Idaho, and Utah. These data were produced alongside
Vegetation Height
and
Snow Depth
data sets.
Parameter(s):
DIGITAL ELEVATION/TERRAIN MODEL (DEM)
Temporal Coverage:
16 September 2021 to 21 September 2021
Temporal Resolution:
Not applicable
Spatial Reference System(s):
NAD83(2011) / UTM zone 11N
EPSG:6340
NAD83(2011) / UTM zone 12N
EPSG:6341
NAD83(2011) / UTM zone 13N
EPSG:6342
Yellow areas on the map below indicate the spatial coverage for this data set.
Data Access & Tools
Documentation
Help Articles
How To
Many NSIDC DAAC data sets can be accessed using the NSIDC DAAC's Data Access Tool. This tool provides the ability to search and filter data with spatial and temporal constraints using a map-based interface. Users have the option to
All data from the NASA National Snow and Ice Data Center Distributed Active Archive Center (NSIDC DAAC) can be accessed directly from our HTTPS file system, using wget or curl. Basic command line instructions are provided in the article below.