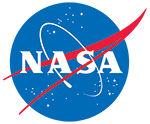 SnowEx17 Laser Snow Microstructure Specific Surface Area Data, Version 1
DOI: 10.5067/H9C1UVWN1UK3
This is the most recent version of these data.
Version Summary
Overview
This data set reports vertical profiles of snow reflectance, specific surface area (SSA), and optical equivalent diameter (grain size) at Grand Mesa, Colorado, USA, a snow-covered, forested study site about 40 miles east of the city of Grand Junction, CO. Reflectance was measured in situ using a 1310 nm integrating sphere laser device and converted to SSA and optical equivalent diameter.
Parameter(s):
REFLECTANCE
SNOW GRAIN SIZE
SPECIFIC SURFACE AREA
Platform(s):
GROUND-BASED OBSERVATIONS
Temporal Coverage:
7 February 2017 to 25 February 2017
Temporal Resolution:
Not applicable
Spatial Reference System(s):
WGS 84 / UTM zone 12N
EPSG:32612
WGS 84 / UTM zone 13N
EPSG:32613
Blue outlined yellow areas on the map below indicate the spatial coverage for this data set.
Data Access & Tools
Help Articles
How to Articles
Many NSIDC DAAC data sets can be accessed using the NSIDC DAAC's Data Access Tool. This tool provides the ability to search and filter data with spatial and temporal constraints using a map-based interface. Users have the option to
All data from the NASA National Snow and Ice Data Center Distributed Active Archive Center (NSIDC DAAC) can be accessed directly from our HTTPS file system, using wget or curl. Basic command line instructions are provided in the article below.