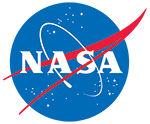 SnowEx17 SnowSAR Multi-look Synthetic Aperture Radar Backscatter Amplitude Images, Version 1 (SNEX17_SnowSAR)
This is the most recent version of these data.
Version Summary
Overview
This data set, part of the SnowEx 2017 campaign, contains multi-look synthetic aperture radar (SAR) amplitude images. The images are stored in netCDF files; browse images are also available. Data were collected using the SnowSAR instrument at the X (9.6 GHz) and Ku (17.25 GHz) bands. The SnowSAR instrument flew on the NP-3C Orion aircraft and captured data from across Colorado, including near the SnowEx 2017 Grand Mesa, Colorado study site and Vail, Colorado. Data were acquired between 16 February 2017 and 22 February 2017 and have a resolution of 1 meter by 1 meter.
Data Format(s):
NetCDF, PNG
Temporal Coverage:
16 February 2017 to 22 February 2017
Temporal Resolution:
Varies
Spatial Reference System(s):
WGS 84 / UTM zone 13N
EPSG:32613
Yellow areas on the map below indicate the spatial coverage for this data set.
Data Access & Tools
Documentation
Help Articles
How To
Many NSIDC DAAC data sets can be accessed using the NSIDC DAAC's Data Access Tool. This tool provides the ability to search and filter data with spatial and temporal constraints using a map-based interface. Users have the option to