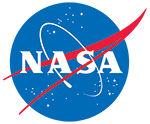 SnowEx17 UM Quantum Well Infrared Photodetector (QWIP) Surface Temperature, Version 1 (SNEX17_QWIP_ST)
This is the most recent version of these data.
Version Summary
Overview
This data set contains infrared camera images collected during the 2017 SnowEx campaign in Grand Mesa and Senator Beck Basin, Colorado. Images were taken using a Quantum Well Infrared Photodetector (QWIP) camera system manufactured by QmagiQ and mounted to the P-3 aircraft, which was flown over the study areas. The QWIP camera records images at a rate of 60 Hz and has a field of view of 11x9 degrees. The QWIP camera can distinguish temperature variations of approximately 0.02°C. This data set contains raw QWIP data, presented as "counts." Data are contained in TIFF image files with dimensions of 320x256 counts.
Temporal Coverage:
16 February 2017 to 25 February 2017
Temporal Resolution:
Not Specified
Yellow areas on the map below indicate the spatial coverage for this data set.
Data Access & Tools
Help Articles
How To
Many NSIDC DAAC data sets can be accessed using the NSIDC DAAC's Data Access Tool. This tool provides the ability to search and filter data with spatial and temporal constraints using a map-based interface. Users have the option to
All data from the NASA National Snow and Ice Data Center Distributed Active Archive Center (NSIDC DAAC) can be accessed directly from our HTTPS file system, using wget or curl. Basic command line instructions are provided in the article below.