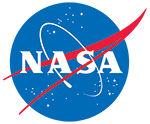 SnowEx17 GLISTIN-A and UAVSAR Interferometric Synthetic Aperture Radar, Version 1 (SNEX17_InSAR)
Overview
The NASA Jet Propulsion Laboratory (JPL) Glacier and Ice Surface Topography Interferometer (GLISTIN-A) sensor was flown over the SnowEx study sites in Grand Mesa and Senator Beck (labeled Telluride), Colorado during February and March of 2017. Separate flights were conducted using the NASA JPL Uninhabited Aerial Vehicle Synthetic Aperture Radar (UAVSAR) over the same terrain. Each instrument was mounted in its wing pod on a Gulfstream-III jet. Ka-Band (GLISTIN-A sensor) data include 63 flight lines collected between February 9 and February 25 2017. L-Band (UAVSAR sensor) data include 13 flight lines collected between March 8 and March 31 2017. All SnowEx GLINSTIN-A and UAVSAR data are stored and available for download on the JPL website.
Data Format(s):
Not Specified
Temporal Coverage:
9 February 2017 to 31 March 2017
Temporal Resolution:
Varies
Yellow areas on the map below indicate the spatial coverage for this data set.
NSIDC does not archive or provide citation guidance for these data.