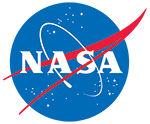 SnowEx17 CRREL Differential GNSS Survey, Version 1 (SNEX17_DGNSS1)
This is the most recent version of these data.
Version Summary
Overview
This data set contains the coordinates of SnowEx infrastructure in Grand Mesa, Colorado, collected through a differential GNSS real-time kinematic (RTK) survey. The surveys were conducted at 244 stakes along 90 transects, 31 snow pits, 24 time-lapse cameras, and 15 reference poles used to estimate snow depth from camera images. Data files report the name, location, elevation, horizontal and vertical precision, date and time, original easting and northing, and any relevant notes for each survey point. Readings were collected using a Trimble R8 GNSS base station and two rovers: a Trimble R8 (Hiemstra) and a Trimble R10 (Gelvin). Both rovers were deployed within approximately 6km of the base station and equipped with a GNSS antennae and a base-station radio antennae from which to receive corrections.
Platform(s):
GROUND-BASED OBSERVATIONS
Temporal Coverage:
18 July 2017 to 23 July 2017
Temporal Resolution:
Not applicable
Spatial Reference System(s):
WGS 84 / UTM zone 13N
EPSG:32613
Yellow areas on the map below indicate the spatial coverage for this data set.
Data Access & Tools
Documentation
User Guide
General Resources
Help Articles
How To
Many NSIDC DAAC data sets can be accessed using the NSIDC DAAC's Data Access Tool. This tool provides the ability to search and filter data with spatial and temporal constraints using a map-based interface. Users have the option to
All data from the NASA National Snow and Ice Data Center Distributed Active Archive Center (NSIDC DAAC) can be accessed directly from our HTTPS file system, using wget or curl. Basic command line instructions are provided in the article below.