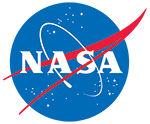 Radiostratigraphy and Age Structure of the Greenland Ice Sheet, Version 1
DOI: 10.5067/UGI2BGTC4QJA
This is the most recent version of these data.
Overview
This data set contains the traced deep radiostratigraphy of the Greenland Ice Sheet from airborne deep ice-penetrating radar data collected by The University of Kansas Improved Coherent Radar Depth Sounder (ICORDS), Advanced Coherent Radar Depth Sounder (ACORDS), Multi-Channel Radar Depth Sounder (MCRDS), and Multichannel Coherent Radar Depth Sounder (MCoRDS) instruments between 1993 and 2013. This is an IceBridge-related data set.
Parameter(s):
AGE AT ICE-THICKNESS-NORMALIZED DEPTHS
AGE OF INTERNAL REFLECTIONS
DEPTHS AT SPECIFIC AGES
GEOMETRY OF INTERNAL REFLECTIONS
Sensor(s):
ACORDS, ICORDS, MCRDS, MCoRDS
Data Format(s):
NetCDF, XML, MAT
Temporal Coverage:
23 June 1993 to 26 April 2013
Temporal Resolution:
Varies
Spatial Reference System(s):
WGS 84 / NSIDC Sea Ice Polar Stereographic North
EPSG:3413
Blue outlined yellow areas on the map below indicate the spatial coverage for this data set.
Data Access & Tools
Documentation
Help Articles
How To
Many NSIDC DAAC data sets can be accessed using the NSIDC DAAC's Data Access Tool. This tool provides the ability to search and filter data with spatial and temporal constraints using a map-based interface. Users have the option to
All data from the NASA National Snow and Ice Data Center Distributed Active Archive Center (NSIDC DAAC) can be accessed directly from our HTTPS file system, using wget or curl. Basic command line instructions are provided in the article below.