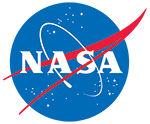 SMAP-Derived 1-km Downscaled Surface Soil Moisture Product, Version 1 (NSIDC-0779)
This is the most recent version of these data.
Version Summary
Overview
This data product contains global daily 1 km resolution surface soil moisture derived from the SMAP L-band radiometer. Specifically, MODIS land surface temperature data is used with the SMAP Enhanced L2radiometer Half-Orbit 9 km EASE-Grid Soil Moisture product in a downscaling algorithm to estimate soil moisture. The data set is validated by in situ soil moisture measurements from dense soil moisture networks representing different global land cover types. The temporal coverage is 1 April 2015 to 29 September 2022.
Sensor(s):
SMAP L-BAND RADIOMETER
Temporal Coverage:
1 April 2015 to 29 September 2022
Temporal Resolution:
1 day
Spatial Reference System(s):
WGS 84 / NSIDC EASE-Grid 2.0 Global
EPSG:6933
Yellow areas on the map below indicate the spatial coverage for this data set.
Data Access & Tools
Documentation