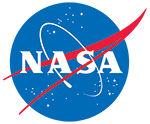 Global Seasonal-Snow Classification, Version 1 (NSIDC-0768)
This is the most recent version of these data.
Version Summary
Overview
This data set consists of global, seasonal snow classifications—e.g., tundra, boreal forest, maritime, ephemeral, prairie, montane forest, and ice—determined from air temperature, precipitation, and wind speed climatologies. Data are available on global, North America, and Eurasia latitude-longitude grids at four resolutions: 10 arcsec (~300 m), 30 arcsec (~1 km), 2.5 arcmin (~5 km), and 0.5° (~50 km).
Platform(s):
WEATHER STATIONS
Sensor(s):
RAIN GAUGES, THERMOMETERS
Data Format(s):
ASCII, netCDF-4, GeoTIFF
Temporal Coverage:
1 January 1981 to 31 December 2019
Temporal Resolution:
39 year, 39 year, 39 year, 39 year
Spatial Reference System(s):
Yellow areas on the map below indicate the spatial coverage for this data set.
Data Access & Tools
Documentation
Help Articles
How To
Data from the NASA National Snow and Ice Data Center Distributed Active Archive Center (NSIDC DAAC) can be accessed directly from our HTTPS file system. We provide basic command line Wget and curl instructions for HTTPS file system downloads below.