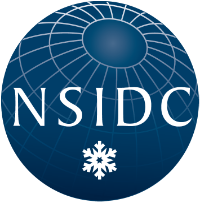 Inventory of Arctic Rain on Snow Events: Meteorological and Surface Conditions, Version 1
This is the most recent version of these data.
Version Summary
Overview
This data set contains surface and upper air data from global atmospheric reanalysis, and passive microwave brightness temperatures for rain on snow events in the Arctic region between 1979 and the present. Data are subsetted temporally to the time period of each event and spatially to the region experiencing the event. The time ranges and spatial extents of these subsets have been chosen to show the development of each event at the synoptic scale.
Parameter(s):
AIR TEMPERATURE
BRIGHTNESS TEMPERATURE
HOURLY PRECIPITATION AMOUNT
PRECIPITATION TYPE
SEA LEVEL PRESSURE
Platform(s):
Aqua, DMSP, ECMWF ERA5, Nimbus-7
Sensor(s):
AMSR-E, NOT APPLICABLE, SMMR, SSM/I, SSMIS
Data Format(s):
NetCDF, ASCII, CSV
Temporal Coverage:
1 January 1979 to present
Temporal Resolution:
1 hour
Spatial Reference System(s):
WGS 84 / NSIDC EASE-Grid 2.0 North
EPSG:6931
Blue outlined yellow areas on the map below indicate the spatial coverage for this data set.