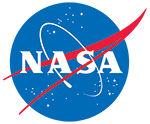 Lagrangian Snow Distributions for Sea-Ice Applications, Version 1 (NSIDC-0758)
This is the most recent version of these data.
Version Summary
Overview
This data set provides daily estimates of snow depth and snow density for snow-on-sea-ice in the Arctic Ocean over a 41-year period using a Lagrangian snow-evolution model forced with NASA's Modern Era Retrospective-Analysis for Research Applications Version 2 (MERRA-2) and the European Centre for Medium Range Weather Forecasts (ECMWF) Reanalysis, generation 5 (ERA5).
Temporal Coverage:
1 August 1980 to 31 July 2021
Temporal Resolution:
1 day
Spatial Reference System(s):
NSIDC EASE-Grid North
EPSG:3408
Yellow areas on the map below indicate the spatial coverage for this data set.
Data Access & Tools
Documentation
Help Articles
How To
This tutorial outlines the steps for visualizing data in EASE-Grid/EASE-Grid2 projection and NetCDF format, using the free software, Panoply.
Data from the NASA National Snow and Ice Data Center Distributed Active Archive Center (NSIDC DAAC) can be accessed directly from our HTTPS file system. We provide basic command line Wget and curl instructions for HTTPS file system downloads below.