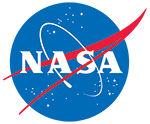 Quicklook Arctic Weekly EASE-Grid Sea Ice Age, Version 1 (NSIDC-0749)
This is the most recent version of these data.
Version Summary
Overview
Platform(s):
BUOYS, DMSP 5D-3/F18
Sensor(s):
DRIFTING BUOYS, SSMIS
Data Format(s):
NetCDF, PNG
Temporal Coverage:
1 January 2022 to present
Temporal Resolution:
7 day
Spatial Reference System(s):
NSIDC EASE-Grid North
EPSG:3408
Yellow areas on the map below indicate the spatial coverage for this data set.
Data Access & Tools
Documentation
Help Articles
How To
Data from the NASA National Snow and Ice Data Center Distributed Active Archive Center (NSIDC DAAC) can be accessed directly from our HTTPS file system. We provide basic command line Wget and curl instructions for HTTPS file system downloads below.