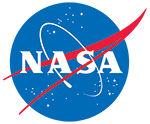 SMAP Radiometer Twice-Daily rSIR-Enhanced EASE-Grid 2.0 Brightness Temperatures, Version 2
DOI: 10.5067/YAMX52BXFL10
This is the most recent version of these data.
Version Summary

The following changes were made for this update:
-Input data set changed from SPL1BTB V4 to SPL1BTB V7
-Temporal coverage extended to 01 May 2021
Overview
This data set contains twice-daily, enhanced-resolution brightness temperature data derived from the SMAP radiometer. Data are available on the Northern Hemisphere, Southern Hemisphere, Temperate, and Mid-Latitude (sub-set of Global) EASE-Grid 2.0 projections and on the 3 km, 3.125 km, 9 km, 25 km, and 36 km resolution grids. This data set applies the same SIR technique used to derive brightness temperatures from the SMMR, AMSR-E, and SSM/I-SSMIS sensors and is a companion product for the MEaSUREs Calibrated Enhanced-Resolution Passive Microwave Daily EASE-Grid 2.0 Brightness Temperature ESDR data set (DOI: 10.5067/MEASURES/CRYOSPHERE/NSIDC-0630.001).
Sensor(s):
SMAP L-BAND RADIOMETER
Temporal Coverage:
31 March 2015 to 31 December 2022
Temporal Resolution:
12 hour
Spatial Reference System(s):
WGS 84 / NSIDC EASE-Grid 2.0 Global
EPSG:6933
Blue outlined yellow areas on the map below indicate the spatial coverage for this data set.
Data Access & Tools
Documentation
User Guide
ATBDs
General Resources
NSIDC Special Reports
Help Articles
How to Articles
Many NSIDC DAAC data sets can be accessed using the NSIDC DAAC's Data Access Tool. This tool provides the ability to search and filter data with spatial and temporal constraints using a map-based interface. Users have the option to