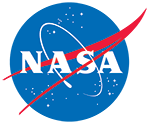 Landsat 8 Ice Speed of Antarctica (LISA), Version 1
This is the most recent version of these data.
Version Summary
Overview
This data set is a compilation of Antarctic ice flow velocity mappings generated from pairs of panchromatic images acquired by the Operation Land Imager (OLI) aboard the Landsat 8 satellite. This effort is part of the Global Land Ice Velocity Extraction from Landsat (GoLIVE) project.
Temporal Coverage:
1 July 2013 to 30 April 2017
Temporal Resolution:
16 day
Spatial Reference System(s):
WGS 84 / Antarctic Polar Stereographic
EPSG:3031
Blue outlined yellow areas on the map below indicate the spatial coverage for this data set.
Data Access & Tools
Documentation
Help Articles
How To
The GoLIVE Map Application allows users to spatially search for and download land ice velocities derived from panchromatic imagery collected from May 2013 to present.