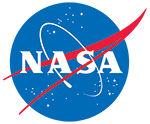 MEaSUREs MODIS Mosaic of Antarctica 2013-2014 (MOA2014) Image Map, Version 1
DOI: 10.5067/RNF17BP824UM
This is the most recent version of these data.
Version Summary
Overview
This data set, part of the NASA Making Earth System Data Records for Use in Research Environments (MEaSUREs) Program, includes two image maps - a snow grain size map and a surface morphology map - provided at two different resolutions of 125 m and 750 m. The maps were produced from composited image swath data acquired by the Moderate Resolution Imaging Spectroradiometer (MODIS) over Antarctica for the 2013-2014 austral summer season.
Parameter(s):
SNOW GRAIN SIZE
SURFACE MORPHOLOGY
Data Format(s):
IMG, Binary, GeoTIFF, ASCII, ENVI, Shapefile, GMT, KML
Temporal Coverage:
27 October 2013 to 16 December 2013
6 November 2013 to 8 March 2014
Temporal Resolution:
Not applicable, Not applicable
Spatial Reference System(s):
WGS 84 / Antarctic Polar Stereographic
EPSG:3031
Blue outlined yellow areas on the map below indicate the spatial coverage for this data set.
Data Access & Tools
Help Articles
How to Articles
We recommend using the Geospatial Data Abstraction Library (GDAL) to convert GeoTIFF files into a different format.
Data from the NASA National Snow and Ice Data Center Distributed Active Archive Center (NSIDC DAAC) can be accessed directly from our HTTPS file system. We provide basic command line Wget and curl instructions for HTTPS file system downloads below.