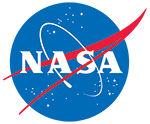 MEaSUREs Polar EASE-Grid 2.0 Daily 6 km Land Freeze/Thaw Status from AMSR-E and AMSR2, Version 2
DOI: 10.5067/BDY2V548E07C
This is the most recent version of these data.
Version Summary

This version includes the following updates:
• Southern Hemisphere coverage added;
• Temporal coverage extended to 2020;
• Title changed to reflect addition of Southern Hemisphere coverage;
• F/T status classified using a modified seasonal threshold algorithm, where reference F/T conditions are calibrated annually for each pixel.
Overview
This data set, part of the NASA Making Earth System Data Records for Use in Research Environments (MEaSUREs) Program, reports the global, daily freeze/thaw status of the landscape at 6 km resolution on EASE-Grid 2.0 Northern Hemisphere and Southern Hemisphere polar grids. The data are derived from observations acquired by the Japan Aerospace Exploration Agency's (JAXA) Advanced Microwave Scanning Radiometer - Earth Observing System (AMSR-E) and the Advanced Microwave Scanning Radiometer 2 (AMSR2).
Platform(s):
Aqua, GCOM-W1
Data Format(s):
Binary, GeoTIFF
Temporal Coverage:
2 June 2002 to 31 December 2021
Temporal Resolution:
1 day
Spatial Reference System(s):
WGS 84 / NSIDC EASE-Grid 2.0 North
EPSG:6931
WGS 84 / NSIDC EASE-Grid 2.0 South
EPSG:6932
Blue outlined yellow areas on the map below indicate the spatial coverage for this data set.
Data Access & Tools
Help Articles
How to Articles
We recommend using the Geospatial Data Abstraction Library (GDAL) to convert GeoTIFF files into a different format.
Data from the NASA National Snow and Ice Data Center Distributed Active Archive Center (NSIDC DAAC) can be accessed directly from our HTTPS file system. We provide basic command line Wget and curl instructions for HTTPS file system downloads below.