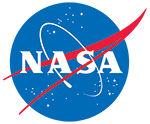 Daily 4 km Gridded SWE and Snow Depth from Assimilated In-Situ and Modeled Data over the Conterminous US, Version 1
DOI: 10.5067/0GGPB220EX6A
This is the most recent version of these data.
Version Summary
Overview
This data set provides daily 4 km snow water equivalent (SWE) and snow depth over the conterminous United States from 1981 to 2022, developed at the University of Arizona (UA) under the support of the NASA MAP and SMAP Programs. The data were created by assimilating in-situ snow measurements from the National Resources Conservation Service's SNOTEL network and the National Weather Service's COOP network with modeled, gridded temperature and precipitation data from PRISM.
Parameter(s):
SNOW DEPTH
SNOW WATER EQUIVALENT
Platform(s):
GROUND-BASED OBSERVATIONS, MODELS
Sensor(s):
MULTIPLE, NOT APPLICABLE
Temporal Coverage:
1 October 1981 to 30 September 2022
Temporal Resolution:
1 day
Spatial Reference System(s):
Blue outlined yellow areas on the map below indicate the spatial coverage for this data set.
Data Access & Tools
Help Articles
How to Articles
If you need to use data from Daily 4km Gridded SWE and Snow Depth from Assimilated In-Situ and Modeled Data over the Conterminous US, Version 1 in a GIS (e.g. ArcMap, QGIS), we suggest converting the NetCDFs to GeoTIFFs first.
Data from the NASA National Snow and Ice Data Center Distributed Active Archive Center (NSIDC DAAC) can be accessed directly from our HTTPS file system. We provide basic command line Wget and curl instructions for HTTPS file system downloads below.