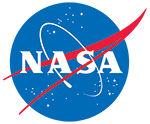 CryoSat-2 Sea Ice Freeboard, Thickness, and Snow Depth Quick Look, Version 1 (NSIDC-0707)
This is the most recent version of these data.
Version Summary

On 03 June 2014, the original CryoSat-2 Quick Look data were replaced with Version 2. Version 2 replaces the sea ice concentration data set with the AMSR2/ARTIST data set from the University of Bremen. This update fixes an error in the sea ice concentration land mask which was present in the previous version.
Overview
This data set contains sea ice thickness and other derived geophysical parameters measured over the Arctic sea ice cover. The data are primarily based on ESA's CryoSat-2 Level-1B SAR/SarIn Baseline B data products for March 2014 and March 2015. Ancillary data include snow depth, snow density, sea ice concentration, sea ice freeboard, and sea ice roughness. This quick look product is experimental and designed to aid in seasonal sea ice forecasting and other time-sensitive projects. The data were collected as part of Operation IceBridge funded campaigns. Note: This data set is the Quick Look counterpart to the
CryoSat-2 Level-4 Sea Ice Elevation, Freeboard, and Thickness
data set.
Data Contributor(s):
Kurtz, N. and J. Harbeck.
Parameter(s):
FREEBOARD
ICE DEPTH/THICKNESS
ICE ROUGHNESS
SEA ICE CONCENTRATION
SNOW DENSITY
SNOW DEPTH
Platform(s):
CRYOSAT-2, DMSP 5D-3/F17
Temporal Coverage:
1 March 2014 to 31 March 2014 , 1 March 2015 to 31 March 2015
Temporal Resolution:
30 day
Data Access & Tools