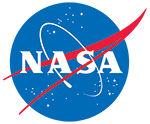 CanSISE Observation-Based Ensemble of Northern Hemisphere Terrestrial Snow Water Equivalent, Version 2
DOI: 10.5067/96ltniikJ7vd
This is the most recent version of these data.
Version Summary

Version 2 includes 32 new files: 30 ".spread.nc" files which provide the difference in meters SWE from the highest and lowest observation of the component data sets; two climatological files. The climatological files indicate the climatological SWE or climatological spread in SWE for the 30-year period. In Version 1, December 31 was incorrectly dropped during a leap year. The Version 2 data corrected this by removing Feb. 29 from all years and reprocessing. Other changes to the data and metadata include meeting CF (Climate and Forecast) conventions.
Overview
This data set is a daily gridded terrestrial snow water equivalent (SWE) dataset based on five component SWE products:
Platform(s):
AQUA, DMSP, Nimbus-7, TERRA, TIROS
Sensor(s):
AMSR-E, MODIS, SMMR, SSM/I, TOVS
Data Format(s):
NetCDF, NetCDF
Temporal Coverage:
1 January 1981 to 31 December 2010
Temporal Resolution:
1 day
Blue outlined yellow areas on the map below indicate the spatial coverage for this data set.
Data Access & Tools
Documentation
Help Articles
How To
Data from the NASA National Snow and Ice Data Center Distributed Active Archive Center (NSIDC DAAC) can be accessed directly from our HTTPS file system. We provide basic command line Wget and curl instructions for HTTPS file system downloads below.