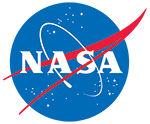 Annual Accumulation Data from 1997 and 1998 PARCA Ice Cores, Version 1 (NSIDC-0624)
Overview
This data set contains annual accumulation data in water equivalent from 14 ice cores collected in 1997 and 16 ice cores collected in 1998. Data are provided in Microsoft Excel Format. Users of these data are encouraged to see the literature paper referenced below to aid them with the use of this data.
Parameter(s):
DENSITY
DEPTH HOAR
ICE CORE RECORDS
SNOW STRATIGRAPHY
Platform(s):
Not Specified
Data Format(s):
Excel, Excel
Temporal Coverage:
1 January 1998 to 31 December 1998
Spatial Resolution:
Not Specified
Spatial Coverage:
Not Specified
NSIDC does not archive or provide citation guidance for these data.