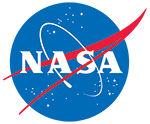 Polar Stereographic Valid Ice Masks Derived from National Ice Center Monthly Sea Ice Climatologies, Version 1
DOI: 10.5067/M4PUJAQRI2DS
This is the most recent version of these data.
Version Summary
Overview
These valid ice masks provide a way to remove spurious ice caused by residual weather effects and land spillover in passive microwave data. They are derived from the National Ice Center Arctic Sea Ice Charts and Climatologies data set and show where ice could possibly exist based on where it has existed in the past. There are 12 valid ice masks, one for each month, in netCDF-CF 1.6 compliant files with all associated metadata. The data are on a 304 x 448 grid and are available via FTP.
Platform(s):
AIRCRAFT, BUOYS, DMSP 5D-2/F11, DMSP 5D-2/F13, DMSP 5D-2/F8, NOAA-11, NOAA-14, NOAA-15, NOAA-7, NOAA-9, Nimbus-7, RADARSAT-2, SHIPS
Sensor(s):
AVHRR, DRIFTING BUOYS, OLS, SAR, SMMR, SSM/I, VISUAL OBSERVATIONS
Temporal Coverage:
1 January 1972 to 31 December 2007
Temporal Resolution:
Not Specified
Spatial Reference System(s):
NSIDC Sea Ice Polar Stereographic North
EPSG:3411
Blue outlined yellow areas on the map below indicate the spatial coverage for this data set.
Data Access & Tools
Help Articles
How to Articles
Data from the NASA National Snow and Ice Data Center Distributed Active Archive Center (NSIDC DAAC) can be accessed directly from our HTTPS file system. We provide basic command line Wget and curl instructions for HTTPS file system downloads below.