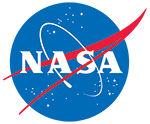 EASE-Grid 2.0 Land-Ocean-Coastline-Ice Masks Derived from Boston University MODIS/Terra Land Cover Data, Version 1
DOI: 10.5067/VY2JQZL9J8AQ
This is the most recent version of these data.
Version Summary
Overview
These Land-Ocean-Coastline-Ice (LOCI) files provide land classification masks derived from the Boston University MOD12Q1 V004 MODIS/Terra 1 km Land Cover Product (Friedl et al. 2002). The masks are available in various EASE-Grid 2.0 azimuthal and global projections, at various spatial resolutions ranging from 3 km to 100 km. The masks are in flat binary, 1 byte files stored by row. Quick-look browse images of the masks are also available in PNG (.png) format.
Parameter(s):
LAND USE/LAND COVER CLASSIFICATION
Temporal Coverage:
1 July 2000 to 31 December 2000
Temporal Resolution:
Not Specified
Blue outlined yellow areas on the map below indicate the spatial coverage for this data set.
Data Access & Tools
Help Articles
How To
Data from the NASA National Snow and Ice Data Center Distributed Active Archive Center (NSIDC DAAC) can be accessed directly from our HTTPS file system. We provide basic command line Wget and curl instructions for HTTPS file system downloads below.