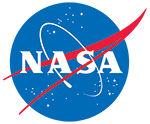 Enhanced-Resolution SSM/I and AMSR-E Daily Polar Brightness Temperatures, Version 1 (NSIDC-0464)
This is the most recent version of these data.
Overview
This data set is retired and no longer available for download. We recommend using
MEaSUREs Calibrated Enhanced-Resolution Passive Microwave Daily EASE-Grid 2.0 Brightness Temperature ESDR
data set as an alternative. This data set contains enhanced-resolution brightness temperatures produced using the Scatterometer Image Reconstruction (SIR) algorithm developed by the Microwave Earth Remote Sensing (MERS) group at Brigham Young University (BYU). Enhanced-resolution brightness temperature images for the Arctic and Antarctic were generated using antenna temperature data from the Special Sensor Microwave/Imager (SSM/I) and the Advanced Microwave Scanning Radiometer - Earth Observing System (AMSR-E) instrument. SSM/I images are available for 1995 through 2008, and AMSR-E images are available for 2002 through 2010. All available measurements for a single day are averaged into twice-daily gridded files for three different equal-area spatial coverages: Northern Hemisphere, Southern Hemisphere, and full global. The spatial resolution is 12.5 km for SSM/I channels 19 and 22 GHz, 7.5 km for 37 GHz, and 2.5 km for the 85 GHz channel. For AMSR-E, the resolution is 12.5 km for the 6, 10, 18, and 23 GHz channels; 7.5 km for the 36 GHz channel; and 2.5 km for the 89 GHz channel. Software for reading the SIR-formatted SSM/I and AMSR-E data is also available. As scatterometer and radiometer data complement each other, these enhanced-resolution radiometer data, together with SIR format scatterometer data available from BYU, will facilitate polar research that combines information from both radiometers and scatterometers. Data are stored as scaled 2-byte integers in binary arrays with a 512-byte header and are available via FTP.
Platform(s):
AQUA, DMSP 5D-2/F13
Data Format(s):
GIF, Binary
Temporal Coverage:
1 January 1995 to 31 December 2008 , 1 January 2002 to 1 October 2011
Temporal Resolution:
12 hour, 12 hour, 12 hour
Documentation
User Guide
NSIDC Special Reports
Sensor and Instrument Information
Help Articles
How To
Data from the NASA National Snow and Ice Data Center Distributed Active Archive Center (NSIDC DAAC) can be accessed directly from our HTTPS file system. We provide basic command line Wget and curl instructions for HTTPS file system downloads below.