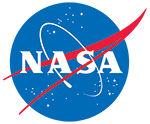 Daily Global Land Parameters Derived from AMSR-E and AMSR2, Version 3 (NSIDC-0451)
This is the most recent version of these data.
Version Summary

This version update includes the following changes:
- Temporal coverage extended to 31 December 2020
- Precipitable Water Vapor algorithm refined to account for cloud liquid water and surface terrain effects
- Precipitable Water Vapor algorithm improved through calibration against similar AIRX2RET version 6 retrievals
- Refined estimation of Tmx and Tmn considers terrain and latitude effects
- Addition of daily surface atmospheric vapor pressure deficit land parameter derived from AMSR LPDR surface temperature and PWV retrievals
- X-band (10.7 GHz) retrieval improved using weighted averaging and dymanic selection of vegetation scattering albedo effects
- Updated Freeze/Thaw frozen QC flag. In this version, QC flag set for a given date and pixel where frozen condition is detected from either afternoon or morning AMSR observations
Overview
This data set contains satellite-retrieved geophysical parameter files generated from the Advanced Microwave Scanning Radiometer - Earth Observing System (AMSR-E) instrument on the National Aeronautics and Space Administration (NASA) Aqua satellite and the Advanced Microwave Scanning Radiometer 2 (AMSR2) sensor on the JAXA GCOM-W1 satellite. The geophysical parameters include daily air surface temperature, fractional open water cover estimates, vegetation optical depth, surface volumetric soil moisture, and atmosphere total column precipitable water vapor. The global retrievals were derived over land for non-precipitating, non-snow, and non-ice covered conditions.
Parameter(s):
AIR TEMPERATURE
SOIL MOISTURE/WATER CONTENT
SURFACE WATER
TOTAL PRECIPITABLE WATER
VEGETATION INDEX
Platform(s):
AQUA, GCOM-W1
Temporal Coverage:
19 June 2002 to 31 December 2020
Temporal Resolution:
1 day
Data Access & Tools
Documentation
Help Articles
How To
Data from the NASA National Snow and Ice Data Center Distributed Active Archive Center (NSIDC DAAC) can be accessed directly from our HTTPS file system. We provide basic command line Wget and curl instructions for HTTPS file system downloads below.