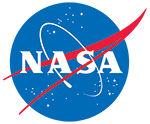 Co-Registered AMSR-E, QuikSCAT, and WMO Data, Version 1
DOI: 10.5067/PVI6JRI0R35W
This is the most recent version of these data.
Version Summary
Overview
Notice to Data Users: The documentation for this data set was provided solely by the Principal Investigator(s) and was not further developed, thoroughly reviewed, or edited by NSIDC. Thus, support for this data set may be limited. This data set contains the following spatially and temporally co-registered data: Advanced Microwave Scanning Radiometer - Earth Observing System (AMSR-E) brightness temperatures for all channels; Quick Scatterometer (QuikSCAT) backscattering coefficients; and World Meteorological Organization (WMO) ground observations acquired from more than two thousand stations. There is a large, increasing interest in the potential arising from the combination of active and passive microwave data for the extraction of geophysical parameters from spaceborne platforms. Often, one of the major obstacles is the generation of spatially and temporally co-registered data sets for testing hypotheses, validating models, and developing retrieval approaches. The temporal coverage of this data set spans from 01 January 2002 through 19 March 2009 with AMSR-E data included for the 19 June 2002 through 19 March 2009 time period. The volume of the data set is approximately two gigabytes. Data are provided in tab-delimited ASCII text files and are available via FTP.
Parameter(s):
AIR TEMPERATURE
BRIGHTNESS TEMPERATURE
DEW POINT TEMPERATURE
FOG
HAIL
RADAR BACKSCATTER
RAIN
SEA LEVEL PRESSURE
SNOW
SNOW DEPTH
TORNADOES
WIND PROFILES
Platform(s):
AQUA, GROUND STATIONS, QUIKSCAT
Sensor(s):
AMSR-E, RADIOMETERS, SCATTEROMETERS, SEAWINDS
Temporal Coverage:
1 January 2002 to 31 December 2009
Temporal Resolution:
Not Specified
Blue outlined yellow areas on the map below indicate the spatial coverage for this data set.
Data Access & Tools
Documentation
Help Articles
How to Articles
Data from the NASA National Snow and Ice Data Center Distributed Active Archive Center (NSIDC DAAC) can be accessed directly from our HTTPS file system. We provide basic command line Wget and curl instructions for HTTPS file system downloads below.