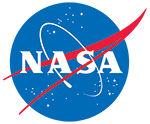 Canadian Meteorological Centre (CMC) Daily Snow Depth Analysis Data, Version 1
DOI: 10.5067/W9FOYWH0EQZ3
This is the most recent version of these data.
Version Summary
Overview
This data set consists of a Northern Hemisphere subset of the Canadian Meteorological Centre (CMC) operational global daily snow depth analysis. Data include daily analyzed snow depths, as well as monthly means and climatologies of snow depth and estimated snow water equivalent (SWE).
Parameter(s):
SNOW DEPTH
SNOW WATER EQUIVALENT
Platform(s):
METEOROLOGICAL STATIONS
Sensor(s):
SNOW MEASURING ROD
Data Format(s):
GeoTIFF, ASCII
Temporal Coverage:
1 August 1998 to 31 December 2020
Temporal Resolution:
1 day
Blue outlined yellow areas on the map below indicate the spatial coverage for this data set.
Data Access & Tools
Help Articles
How to Articles
There are python scripts available for reading and quickly visualizing the daily and monthly snow depth and snow water equivalent ASCII files from the Canadian Meteorological Center (CMC) Daily Snow Depth Analysis Data.
Data from the NASA National Snow and Ice Data Center Distributed Active Archive Center (NSIDC DAAC) can be accessed directly from our HTTPS file system. We provide basic command line Wget and curl instructions for HTTPS file system downloads below.