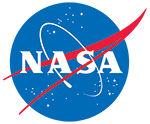 Greenland Climate Network (GC-Net) Radiation for Arctic System Reanalysis, Version 1 (NSIDC-0437)
This is the most recent version of these data.
Overview
This data set provides incoming shortwave radiation measurements from fourteen stations of the Greenland Climate Network (GC-Net) distributed over the Greenland Ice Sheet. The original data were obtained from the GC-Net and subsequently quality controlled. The data span from 01 January 1995 through 09 May 2008. The data set is approximately 15 MB comprised of fourteen Network Common Data Form (netCDF) files. The data are available via FTP.
Platform(s):
GROUND-BASED OBSERVATIONS
Temporal Coverage:
1 January 1995 to 9 May 2008
Temporal Resolution:
1 hour
Spatial Resolution:
Not Specified
Data Access & Tools
Documentation
Help Articles
How To
  Data from the NASA National Snow and Ice Data Center Distributed Active Archive Center (NSIDC DAAC) can be accessed directly from our HTTPS file system. We provide basic command line Wget and curl instructions for HTTPS file system downloads below.