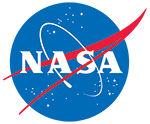 AMSRIce03 Snow Pit Data, Version 1 (NSIDC-0429)
This is the most recent version of these data.
Overview
Notice to Data Users: The documentation for this data set was provided solely by the Principal Investigator(s) and was not further developed, thoroughly reviewed, or edited by NSIDC. Thus, support for this data set may be limited. This data set contains snow pit data collected over sea ice in the Barrow, Alaska, USA area and nearby at the Navy Ice Camp in the main pack ice of the Arctic Ocean.
Parameter(s):
DEPTH HOAR
ICE DEPTH/THICKNESS
SNOW DENSITY
SNOW STRATIGRAPHY
SNOW WATER EQUIVALENT
Platform(s):
GROUND-BASED OBSERVATIONS
Sensor(s):
BALANCE, CORING DEVICES, SNOW DENSITY CUTTER
Data Format(s):
ASCII, ASCII
Temporal Coverage:
3 March 2003 to 23 March 2003
Spatial Resolution:
Not Specified
Data Access & Tools
Documentation
Help Articles
How To
Data from the NASA National Snow and Ice Data Center Distributed Active Archive Center (NSIDC DAAC) can be accessed directly from our HTTPS file system. We provide basic command line Wget and curl instructions for HTTPS file system downloads below.