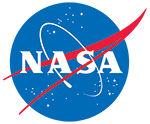 Northern Hemisphere Cyclone Locations and Characteristics from NCEP/NCAR Reanalysis Data, Version 1 (NSIDC-0423)
This is the most recent version of these data.
Version Summary
Overview
This data set comprises a 58-year record of daily extratropical cyclone statistics computed for the Northern Hemisphere. Cyclone locations and characteristics were obtained by applying the updated Serreze (1997) algorithm to daily Sea Level Pressure (SLP) data at six-hour intervals (Serreze and Barrett 2008). The SLP source data are part of the National Centers for Environmental Prediction (NCEP) and National Center for Atmospheric Research (NCAR) Reanalysis data set, an assimilation of various atmospheric data collected by a wide variety of sensors within a global weather model.
Parameter(s):
ANTICYCLONES/CYCLONES
CYCLONES
DIFFERENTIAL PRESSURE
PRESSURE TENDENCY
SEA LEVEL PRESSURE
Platform(s):
DMSP, ICESAT, NOAA-4
Sensor(s):
ALTIMETERS, SSM/I, VTPR
Temporal Coverage:
1 January 1958 to 31 December 2016
Temporal Resolution:
6 hour
Data Access & Tools
Documentation
Help Articles
How To
Data from the NASA National Snow and Ice Data Center Distributed Active Archive Center (NSIDC DAAC) can be accessed directly from our HTTPS file system. We provide basic command line Wget and curl instructions for HTTPS file system downloads below.