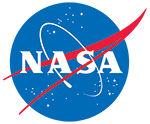 Antarctic 1 km Digital Elevation Model (DEM) from Combined ERS-1 Radar and ICESat Laser Satellite Altimetry, Version 1
DOI: 10.5067/H0FQ1KL9NEKM
This is the most recent version of these data.
Overview
This data set provides a 1 km resolution Digital Elevation Model (DEM) of Antarctica. The DEM combines measurements from the European Remote Sensing Satellite-1 (ERS-1) Satellite Radar Altimeter (SRA) and the Ice, Cloud, and land Elevation Satellite (ICESat) Geosciences Laser Altimeter System (GLAS). The ERS-1 data are from two long repeat cycles of 168 days initiated in March 1994, and the GLAS data are from 20 February 2003 through 21 March 2008. The data set is approximately 240 MB comprised of two gridded binary files and two Environment for Visualizing Images (ENVI) header files viewable using ENVI or other similar software packages. The data are available via FTP.
Parameter(s):
COASTAL ELEVATION
GLACIER ELEVATION/ICE SHEET ELEVATION
TERRAIN ELEVATION
Data Format(s):
Binary, ASCII
Temporal Coverage:
20 February 2003 to 21 March 2008
1 March 1994 to 31 January 1995
Temporal Resolution:
Not Specified
Blue outlined yellow areas on the map below indicate the spatial coverage for this data set.
Data Access & Tools
Documentation
Help Articles
How To
Data from the NASA National Snow and Ice Data Center Distributed Active Archive Center (NSIDC DAAC) can be accessed directly from our HTTPS file system. We provide basic command line Wget and curl instructions for HTTPS file system downloads below.