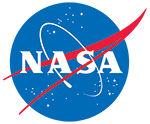 AMSR-E/Aqua Daily EASE-Grid Brightness Temperatures, Version 1
DOI: 10.5067/XIMNXRTQVMOX
This is the most recent version of these data.
Version Summary
Overview
The Advanced Microwave Scanning Radiometer - Earth Observing System (AMSR-E) instrument on the NASA EOS Aqua satellite provides global passive microwave measurements of the Earth. NSIDC produces AMSR-E gridded brightness temperature data by interpolating AMSR-E data (6.9 GHz, 10.7 GHz, 18.7 GHz, 23.8 GHz, 36.5 GHz, and 89.0 GHz) to the output grids from swath space using an Inverse Distance Squared (ID2) method. AMSR-E/Aqua L2A Global Swath Spatially-Resampled Brightness Temperatures (AE_L2A) input source data are used. These data are provided in three EASE-Grid projections (north and south Lambert azimuthal and global cylindrical) at 25 km resolution, and in one global cylindrical, equidistant latitude-longitude projection at 0.25 degree (quarter-degree) resolution.
Temporal Coverage:
19 June 2002 to 27 September 2011
Temporal Resolution:
1 day
Blue outlined yellow areas on the map below indicate the spatial coverage for this data set.
Data Access & Tools
Documentation
Help Articles
How To
Data from the NASA National Snow and Ice Data Center Distributed Active Archive Center (NSIDC DAAC) can be accessed directly from our HTTPS file system. We provide basic command line Wget and curl instructions for HTTPS file system downloads below.