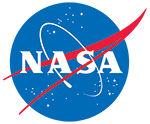 Global Monthly EASE-Grid Snow Water Equivalent Climatology, Version 1 (NSIDC-0271)
This is the most recent version of these data.
Version Summary
Overview
This data set comprises global, monthly satellite-derived Snow Water Equivalent (SWE) climatologies from November 1978 through May 2007, with periodic updates released as resources permit. Global data are gridded to the Northern and Southern 25 km Equal-Area Scalable Earth Grids (EASE-Grids). Global snow water equivalent is derived from Scanning Multichannel Microwave Radiometer (SMMR) and selected Special Sensor Microwave/Imagers (SSM/I). Northern Hemisphere data are enhanced with snow cover frequencies derived from the Northern Hemisphere EASE-Grid Weekly Snow Cover and Sea Ice Extent Version 2 data (these data were not produced for the Southern Hemisphere). The data are binary data files and PNG images, and are available via HTTPS.
Parameter(s):
SNOW COVER
SNOW WATER EQUIVALENT
Platform(s):
DMSP, NOAA POES, Nimbus-7
Sensor(s):
SMMR, SSM/I, SSU
Temporal Coverage:
1 January 1978 to 31 December 2007
Temporal Resolution:
1 month
Data Access & Tools
Documentation
Help Articles
How To
This short article explains where to find Global Monthly EASE-Grid SWE data products and then how to import them into ArcGIS.
Data from the NASA National Snow and Ice Data Center Distributed Active Archive Center (NSIDC DAAC) can be accessed directly from our HTTPS file system. We provide basic command line Wget and curl instructions for HTTPS file system downloads below.