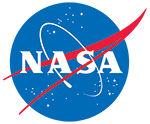 Meltpond2000 Polarimetric Scanning Radiometer Sea Ice Brightness Temperatures, Version 1 (NSIDC-0208)
This is the most recent version of these data.
Overview
The Meltpond2000 project was the first in a series of Arctic and Antarctic aircraft campaigns to validate sea ice algorithms developed for the Advanced Microwave Scanning Radiometer - Earth Observing System (AMSR-E), primarily to quantify errors in AMSR-E sea ice products resulting from the presence of melt ponds.
Parameter(s):
BRIGHTNESS TEMPERATURE
ICE TEMPERATURE
Sensor(s):
INFRARED RADIOMETERS, RADIOMETERS
Temporal Coverage:
26 June 2000 to 6 July 2000
Spatial Resolution:
Not Specified
Data Access & Tools
Documentation
Help Articles
How To
  Data from the NASA National Snow and Ice Data Center Distributed Active Archive Center (NSIDC DAAC) can be accessed directly from our HTTPS file system. We provide basic command line Wget and curl instructions for HTTPS file system downloads below.