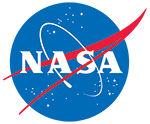 Sea Ice Trends and Climatologies from SMMR and SSM/I-SSMIS, Version 3 (NSIDC-0192)
This is the most recent version of these data.
Version Summary

Changes to this version include:


Incorporated a change from Version 2 to Version 3 of the Bootstrap data set. For V3 Bootstrap data, the concentration record was re-calculated for the entire period of the data set, 1978 through current processing. The most impactful changes were a lowering of the threshold to 10% for ice extent, and the recalculation of the algorithm's tie points every day. However, despite the new 10% threshold for Bootstrap input data, this Sea Ice Trends and Climatologies data set continues to be derived using a 15% threshold.


Overview
NSIDC provides this data set to aid investigations of variability and trends in sea ice cover. Ice cover in these data are indicated by sea ice concentration: the percentage of the ocean surface covered by ice. The ice-covered area indicates how much ice is present; it is the total surface area of a pixel multiplied by the ice concentration in that pixel. Ice persistence is the percentage of months over the data set time period that ice existed at a location. The ice extent indicates whether ice is present; here, ice is considered to exist in a pixel if the sea ice concentration exceeds 15 percent. This data set provides users with data about total ice-covered areas, sea ice extent, ice persistence, and monthly climatologies of sea ice concentrations.
Parameter(s):
ICE EXTENT
SEA ICE CONCENTRATION
Platform(s):
DMSP 5D-2/F11, DMSP 5D-2/F13, DMSP 5D-2/F15, DMSP 5D-2/F8, DMSP 5D-3/F17, Nimbus-5, Nimbus-7
Sensor(s):
ESMR, SMMR, SSM/I, SSMIS
Data Format(s):
PNG, Binary, JPEG, ASCII
Temporal Coverage:
26 October 1978 to 31 December 2021
Temporal Resolution:
Varies
Data Access & Tools
Documentation
User Guide
Sensor and Instrument Information