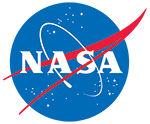 Historical Arctic and Antarctic Surface Observational Data, Version 1
DOI: 10.5067/4DIN375AWFIO
This is the most recent version of these data.
Overview
This product consists of meteorological data from 105 Arctic weather stations and 137 Antarctic stations, extracted from the National Climatic Data Center (NCDC)'s Integrated Surface Hourly (ISH) database. Variables include wind direction, wind speed, visibility, air temperature, dew point temperature, and sea level pressure. Temporal coverage varies by station, with the earliest record in 1913 and the latest in 2002. Data are in tab-delimited ASCII text format, with one file per station and year. Graphs of meteorological variables throughout the time series accompany the ASCII data.
Parameter(s):
DEW POINT TEMPERATURE
SEA LEVEL PRESSURE
SURFACE AIR TEMPERATURE
SURFACE WINDS
VISIBILITY
Platform(s):
GROUND STATIONS
Temporal Coverage:
1 January 1913 to 31 December 2002
Temporal Resolution:
Not Specified
Blue outlined yellow areas on the map below indicate the spatial coverage for this data set.
Data Access & Tools
Documentation
Help Articles
How to Articles
Data from the NASA National Snow and Ice Data Center Distributed Active Archive Center (NSIDC DAAC) can be accessed directly from our HTTPS file system. We provide basic command line Wget and curl instructions for HTTPS file system downloads below.