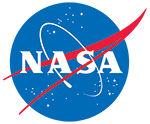 CLPX-Ground: ISA Snow Depth Transects and Related Measurements, Version 2 (NSIDC-0175)
This is the most recent version of these data.
Overview
This data set consists of snow depth data from nine study areas, within three larger-scale areas in northern Colorado (Fraser, North Park, and Rabbit Ears Meso-cell Study Areas (MSAs)). The study areas range from low-relief (flat topography) unforested areas with shallow snow covers, to high-relief (complex topography) densely forested areas with deep snow covers.
Parameter(s):
CANOPY CHARACTERISTICS
SNOW COVER
SNOW DEPTH
SOIL TEMPERATURE
SURFACE ROUGHNESS
Platform(s):
GROUND-BASED OBSERVATIONS
Sensor(s):
SNOWPACK TEMPERATURE PROBE
Data Format(s):
JPEG, ASCII
Temporal Coverage:
25 March 2002 to 30 March 2002 , 20 February 2003 to 25 February 2003 , 26 March 2003 to 31 March 2003 , 19 February 2002 to 24 February 2002
Spatial Resolution:
Not Specified
Data Access & Tools
Documentation
Help Articles
How To
  Data from the NASA National Snow and Ice Data Center Distributed Active Archive Center (NSIDC DAAC) can be accessed directly from our HTTPS file system. We provide basic command line Wget and curl instructions for HTTPS file system downloads below.