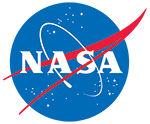 CLPX-Ground: ISA Main Meteorological Data, Version 1 (NSIDC-0172)
This is the most recent version of these data.
Version Summary
Overview
This data set contains meteorological observations at ten sites throughout the Small Regional Study Area (SRSA) of the Cold Land Processes Field Experiment (CLPX) in Fraser, Colorado, USA.
Parameter(s):
AIR TEMPERATURE
ATMOSPHERIC PRESSURE MEASUREMENTS
NET RADIATION
PRECIPITATION AMOUNT
RELATIVE HUMIDITY
SNOW DENSITY
SNOW DEPTH
SNOW/ICE TEMPERATURE
SOIL MOISTURE/WATER CONTENT
SOIL TEMPERATURE
WIND DIRECTION
WIND SPEED
Platform(s):
GROUND STATIONS, GROUND-BASED OBSERVATIONS
Sensor(s):
HUMIDITY SENSORS, INFRARED THERMOMETERS, NET RADIOMETERS, PRESSURE SENSORS, RADIOMETERS, RAIN GAUGES, SOIL MOISTURE PROBE, TEMPERATURE LOGGERS, TEMPERATURE PROBES, THERMOCOUPLES, WIND VANES
Data Format(s):
ASCII, ASCII
Temporal Coverage:
20 September 2002 to 1 October 2003
Temporal Resolution:
Not Specified
Yellow areas on the map below indicate the spatial coverage for this data set.
Data Access & Tools
Documentation
User Guide
General Resources
Validation Campaign Documents
Help Articles
How To
Data from the NASA National Snow and Ice Data Center Distributed Active Archive Center (NSIDC DAAC) can be accessed directly from our HTTPS file system. We provide basic command line Wget and curl instructions for HTTPS file system downloads below.