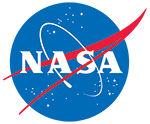 CLPX-Satellite: AVHRR/HRPT Brightness Temperatures and Reflectances, Version 1 (NSIDC-0152)
This is the most recent version of these data.
Overview
This data set includes AVHRR/HRPT (Advanced Very High Resolution Radiometer/High Resolution Picture Transmission) brightness temperatures and reflectances over the NASA Cold Land Processes Field Experiment (CLPX) Large Regional Study Area (LRSA).
Parameter(s):
INFRARED IMAGERY
VISIBLE IMAGERY
Platform(s):
NOAA-16, NOAA-17
Data Format(s):
Binary, Binary, GeoTIFF, GeoTIFF
Temporal Coverage:
9 November 2001 to 26 June 2003
Temporal Resolution:
Not Specified
Yellow areas on the map below indicate the spatial coverage for this data set.
Data Access & Tools
Documentation
User Guide
Validation Campaign Documents
Help Articles
How To
Data from the NASA National Snow and Ice Data Center Distributed Active Archive Center (NSIDC DAAC) can be accessed directly from our HTTPS file system. We provide basic command line Wget and curl instructions for HTTPS file system downloads below.