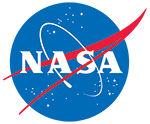 DISP Yearly Satellite Photographic Mosaics of Greenland 1962-1963, Version 1 (NSIDC-0118)
This is the most recent version of these data.
Overview
The Declassified Intelligence Satellite Photographs (DISP) Yearly Satellite Photographic Mosaics of Greenland are composites of black-and-white photographs of Greenland taken from American satellites in 1962 and 1963. The mosaics provide details of ice sheet morphology, glaciers, rock outcrops, the coastline, and other features. The image mosaics are useful for comparing the extent and internal configuration of the Greenland ice sheet with current satellite data. The data set consists of one tagged image file (.TIF) for each year. The files are large-- the 1962 mosaic image dimensions are 17,092 by 28,484 pixels and the file size is 464.3 MB. The 1963 image dimensions are 17,792 by 27,805 pixels and the file size is 471.8 MB.
Data Format(s):
TIFF, TIFF
Temporal Coverage:
15 May 1962 to 31 October 1963
Spatial Resolution:
Not Specified
Data Access & Tools
Documentation
Help Articles
How To
  Data from the NASA National Snow and Ice Data Center Distributed Active Archive Center (NSIDC DAAC) can be accessed directly from our HTTPS file system. We provide basic command line Wget and curl instructions for HTTPS file system downloads below.