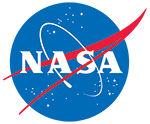 Snow Melt Onset Over Arctic Sea Ice from SMMR and SSM/I-SSMIS Brightness Temperatures, Version 3 (NSIDC-0105)
There is a more recent version of these data.
Version Summary


Updates the data record to span through the 2012 melt season which includes the use of the SSMIS instrument on the DMSP F17 satellite.



The mask melt_landmask_v02_n.bin is no longer being used for v3, thus, the two-pixel buffer surrounding the coastlines has been removed.



Included the use of an annual sea ice extent mask to indicate sea ice locations where a melt onset date is calculated.



Changed the regression coefficients used to convert the F11 brightness temperatures to use ones from the Northern Hemisphere sea ice overlap area of Stroeve et al. (1998).



Parameter values changed from 0 to 255 (inclusive) to 0 to 245 (inclusive).



Trend files are no longer being generated for v3.



The gsfc_25n.msk land/coast mask is used instead of the n3blcmsk.hdf mask.


Overview
This data set includes yearly snow melt onset dates over Arctic sea ice derived from brightness temperatures from the Scanning Multichannel Microwave Radiometer (SMMR), the Special Sensor Microwave/Imager (SSM/I), and the Special Sensor Microwave Imager/Sounder (SSMIS). The introduction of liquid water to snow results in a sharp increase in the emissivity and hence brightness temperature of the snowpack. Snow melt onset is defined as the point in time when microwave brightness temperatures increase sharply due to the presence of liquid water in the snowpack. Data span the years 1979 through 2012 and are in a polar stereographic grid at 25 km resolution. The data are flat binary, 1-byte integer files and GIF images. Value-added data sets include the following for each pixel: mean melt onset date; latest (maximum) melt onset date; earliest (minimum) melt onset date; range of melt onset dates (the difference between maximum and minimum -- an index of variability); and standard deviation of melt onset date (another index of variability). Graphical representations of value-added data are also available.
Platform(s):
DMSP, DMSP 5D-2/F11, DMSP 5D-2/F13, DMSP 5D-2/F8, DMSP 5D-3/F17, Nimbus-7
Sensor(s):
SMMR, SSM/I, SSMIS
Data Format(s):
GIF, Binary
Temporal Coverage:
1 January 1979 to 31 December 2012
Temporal Resolution:
1 year
Documentation
User Guide
Sensor and Instrument Information
Help Articles
How To
Data from the NASA National Snow and Ice Data Center Distributed Active Archive Center (NSIDC DAAC) can be accessed directly from our HTTPS file system. We provide basic command line Wget and curl instructions for HTTPS file system downloads below.