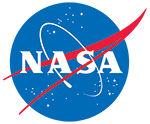 Greenland 5 km DEM, Ice Thickness, and Bedrock Elevation Grids, Version 1
DOI: 10.5067/01A10Z9BM7KP
This is the most recent version of these data.
Version Summary
Overview
A Digital Elevation Model (DEM), ice thickness grid, and bedrock elevation grid of Greenland, acquired as part of the PARCA program. DEM data are a combination of ERS-1 and Geosat satellite radar altimetry data, Airborne Topographic Mapper (ATM) data, and photogrammetric digital height data. Ice thickness data are based on approximately 700,000 data points collected in the 1990s from a University of Kansas airborne Ice Penetrating Radar (IPR). Nearly 30,000 data points were collected in the 1970s from a Technical University of Denmark (TUD) airborne echo sounder.The ice thickness grid was subtracted from the DEM to produce a grid of bedrock elevation values. Data set applications include studies of gravitational driving stress and ice volume (mass balance) of the Greenland Ice Sheet.
Parameter(s):
BED ELEVATION
DIGITAL ELEVATION/TERRAIN MODEL (DEM)
ICE DEPTH/THICKNESS
Platform(s):
AIRCRAFT, GEOSAT
Sensor(s):
ALTIMETERS, ATM, RA, RADAR ALTIMETERS, RADAR ECHO SOUNDERS
Data Format(s):
TIFF, IMG, Binary, ASCII
Temporal Coverage:
1 January 1970 to 1 December 1970
1 January 1993 to 31 December 1999
Temporal Resolution:
Not applicable
Blue outlined yellow areas on the map below indicate the spatial coverage for this data set.
Data Access & Tools
Documentation
Help Articles
How to Articles
Directions for Importing Bamber Greenland DEM, Ice Thickness (thick_5km_corrected), and / or Bedrock Thickness (bed_5km_corrected) into ArcGIS.  In this example, we'll bring the Bamber Greenland DEM (surface_5km_corrected) into ArcGIS, but the same methodology applies for importing the Ice Thickn
Data from the NASA National Snow and Ice Data Center Distributed Active Archive Center (NSIDC DAAC) can be accessed directly from our HTTPS file system. We provide basic command line Wget and curl instructions for HTTPS file system downloads below.