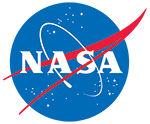 IPAB Antarctic Drifting Buoy Data, Version 1 (NSIDC-0084)
This is the most recent version of these data.
Version Summary
Overview
Through participating research organizations in various countries, the World Climate Research Programme's (WCRP) International Programme for Antarctic Buoys (IPAB) maintains a network of drifting buoys in the Antarctic sea ice zone to support a better understanding of sea ice motion, meteorology, and oceanography. The IPAB Antarctic Drifting Buoy Data archive, spanning the years 1995 to 1998, includes measurements of buoy position, atmospheric pressure, air temperature, and sea surface temperature. Data are organized by daily and three-hour averages and are provided as raw, instantaneous, non-interpolated data values. Data were collected from buoys initially deployed in the following three study regions: East Antarctica; the Weddell Sea; and the Bellingshausen, Amundsen, and Ross Seas.
Parameter(s):
AIR TEMPERATURE
ATMOSPHERIC PRESSURE MEASUREMENTS
BUOY POSITION
ICE GROWTH/MELT
ICE TEMPERATURE
SEA ICE MOTION
SEA SURFACE TEMPERATURE
SURFACE PRESSURE
WATER TEMPERATURE
Sensor(s):
ANEMOMETERS, DRIFTING BUOYS, GPS RECEIVERS, THERMISTORS
Temporal Coverage:
1 January 1995 to 31 December 1998
Temporal Resolution:
3 hour, 1 day
Spatial Resolution:
Not Specified
Data Access & Tools
Documentation
Help Articles
How To
  Data from the NASA National Snow and Ice Data Center Distributed Active Archive Center (NSIDC DAAC) can be accessed directly from our HTTPS file system. We provide basic command line Wget and curl instructions for HTTPS file system downloads below.