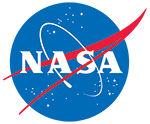 Radarsat Antarctic Mapping Project Digital Elevation Model, Version 2 (NSIDC-0082)
This is the most recent version of these data.
Version Summary

Version 2 improves upon the original version by incorporating new topographic data, error corrections, extended coverage, and other modifications.
Overview
The high-resolution Radarsat Antarctic Mapping Project (RAMP) Digital Elevation Model (DEM) combines topographic data from a variety of sources to provide consistent coverage of all of Antarctica.
Parameter(s):
CONTOUR MAPS
GLACIER ELEVATION/ICE SHEET ELEVATION
GLACIERS
GLACIER TOPOGRAPHY/ICE SHEET TOPOGRAPHY
ICE SHEETS
Platform(s):
AIRCRAFT, GROUND-BASED OBSERVATIONS
Sensor(s):
GPS, GPS RECEIVERS, RADAR ALTIMETERS
Data Format(s):
ArcGIS, ArcGIS, ArcGIS, Binary, Binary, Binary, ASCII, ASCII
Temporal Coverage:
1 January 1940 to 1 January 1999
Temporal Resolution:
Not Specified
Yellow areas on the map below indicate the spatial coverage for this data set.
Data Access & Tools
Documentation
Help Articles
How To
Data from the NASA National Snow and Ice Data Center Distributed Active Archive Center (NSIDC DAAC) can be accessed directly from our HTTPS file system. We provide basic command line Wget and curl instructions for HTTPS file system downloads below.